Share our projects, become patrons!
The chapel and its decorations
The archives of the castle having been destroyed during the French Revolution, the exact date of the construction of the chapel is unknown. However, the exterior architecture shows a building from the 15th century. Source: M. de Saint Jouan (Architect of Historic Monuments) and M. Pereira (Heritage Architect).
This chapel has always had a privileged place in the property.  At its end, in the carved wooden gallery, there is a door that communicates directly with the inhabited part. The owner could therefore gather whenever he wished and attend services. This legacy has not been lost, since the chapel is still occasionally used to celebrate masses.
The chapel was redecorated in the 19th century by Marie Feuillant. The panelled vault presents a decoration of celestial vault and bouquets of flowers today partially very degraded.
The stained glass windows were made by the great master glass artist from Touraine, Lucien-Léopold Lobin (1837-1892). He was inspired by Italian paintings of the Renaissance to realize his stained glass windows. We can read his signature and the date "1889, Tours". They are still, to this day, in good condition.
Facing east, the altar has an antependium (altar front) from the second half of the 17th century, made of embossed and painted Cordovan leather. It has undergone various modifications over the centuries, and was reinstalled in the 19th century. It is unfortunately very deteriorated, but deserves to be restored in view of its great patrimonial value: it is the only one preserved in France with these motifs, source: M. Jean-Pierre Fournet (national inventory 2021).
The chapel needs your help !
Humidity and damage caused by time, a permeable roof and a hillside location have severely damaged the wall decorations and those of the vault. Work was therefore urgently needed to preserve the integrity of the structure and restore its decorations.
Thanks to the mobilization of a hundred or so patrons in 2019, we were able to have a study carried out by a heritage architect's office, which enabled us to evaluate the nature and overall amount of the work to be done.
The sponsorship campaign carried out in 2020 enabled us to collect the necessary funds to carry out the protection and stabilization work on the interior wall decorations, on the north side, which are gradually coming unglued due to time and water infiltration, and which threaten to fall down. The work will begin in March 2023.
The objective of this new campaign is to re-establish the waterproofing of the structure with the renovation of the roof and the damaged elements of the framework to restore the closed and covered of the building. The chapel needs major masonry, carpentry and roofing work. The cost of the work is estimated at approximately 155,000 euros.
Once this structural work is completed, the restoration of the decorations proper can be carried out.
To save the chapel of the castle of Gizeux, to give it back its splendor through its decorations, such is our objective for the years to come. This new challenge can only be achieved with your support, those of you who are sensitive to the durability of this historical and spiritual heritage.
If you wish to support us in this project, you can become a sponsor by making a donation:
Every winter, by contributing to our annual online sponsorship
campaign on the DARTAGNANS platform (between November
and January)
All year round, by sending your donations to the accredited organization La Demeure Historique.
More information on the following link: https://www.demeure-historique.org/collectes/chateau-de-gizeux/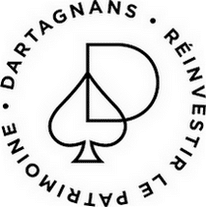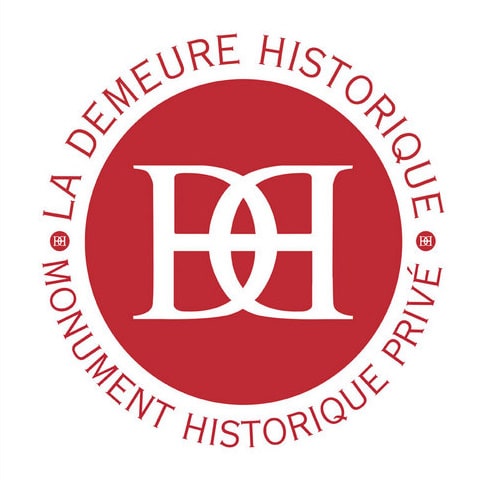 We are pleased to express our warmest thanks to all the patrons who made donations during the eighth fundraising campaign on Dartagnans.fr at the end of 2020. Thanks to them, we can now begin the restoration of the castle chapel, which will preserve the painted decorations and install a drain and a waterproof coating along the buried facades. Thanks again and congratulations!
Daniel Adalbéron
Marie-Françoise Adam
Jean-François Alcover
Françoise & Alain Allemand-Stiger
Marc Ameil
Danièle Arnault
Michel Aubert
Jacques Baillet
George & Elizabeth Barclay
Beatrice & Olivier Baron
Jean-Louis Baron
Angelique Barrere
Chantal Barriere
Thierry Beaupied
Jean-Christian Becquignon
Eric Bénard
Michelle Bichon
Martine Bidault
Véronique Bignon
Carla Bochant
Emilie Bochin
François-Xavier & Béatrice Boillot
Alain Bouffet
Emilie Breda
Sibylle Breil de Pontbriand
Claudine Broch
Daniel Camelot
Christelle Cattin
Benoit & Martine Chabot
Cécile & Michaël Chabot
Michel Chapuis
Mélanie Chavent
Mélanie Chesneau
Philippe Choisnard
Marie-France & Vincent Gasselin
Vincent-Xavier Comtat
Agathe Cordier
Renan Crouvizier
Andrei Danes
François Dard
Sébastien Dartiguelongue
Gaëtan & Marianne de Bertier de Sauvigny
Martin de Charry
Vincent de Corbier
Jean François & Laure de Jerphanion
Bertrand & Jeanne de la Pastellière
Florence de Larminat
Alexandre de Puybaudet
Thaddée & Adeline de Slizewicz
Sylvie Debauve
Francis & Brigitte Decamp
Jean-Claude Dejoie
Isabelle Delugre
Philippe Demailly
Jean-Luc Deson
Ludovic Detraz
Annie Drulot Abecassis
Yann du Plessix
Marina & Arnaud Dubant
Solène Dubois
Gérard Dubray
Emmanuel Dumortier
Eric Duthoo
Christian Erb
Jacques & Christine Euler
Thierry Fauvel
Sylvie Felix
Dominique & Nadège Flabot
Daniel Floquet
Gilbert Fontaine
Adèle Fournier
Peter & Josette Frei
Annie Gagnard
Guillaume & Christine Gandrille
Nicolas Ganzer
Marie-Odile Garnier
Jean-Claude Giron
Romain Goumy-Arcouet
Gilles Guillaud
François Hureau
Patrick Jarry
Yannick Kerherve
Evelyne Labaume
Florence Lacaille
François Lagoutte
Emeline Laurent
Diane & Yves Le Pomellec
Christian Lecomte
Eric Lehmann
Jean Leroy
Benoît & Fabienne Lesaffre
Jean-Pascal Levillain
Vincent Lidsky
Gilbert Lorieux
Pierrette Lorieux
Florian Lyron
Brigitte Maitre
Valerie Mariette
Christian Martin
Catherine Ménard Saiveau
Isabelle & Jean Mesnard
Benoît Minot
Lise Montmagner
Colette Moreau
Catherine Moulin
Bruno Murat
Romain & Caroline Nouel
Anne Marie Ollivier
Marie-Noelle Pays
Jean-Paul Pays
Marie Laure Pepin
Cécile Philippe
Loic Piet
Quittrie et Hugues Pommeret
Frédérique Pontarini
Marion Pontonnier
Pascal Pronko
Eric Provost
Gilles Ravry
Guy Raynal
Catherine Rébillon
Françoise Remy
Bernard Renaux
Sophie Reverdiau
Rolande Rey
Patrick Richet
Floriane Rochat
Hildegunde Royle
Béatrice Ruyant
Mauricette Saiveau
Alan Schwarzenberger
Bernard Settbon
Dominique Slimane-Taleb
Sylvie Taugourdeau
Clemence & Florian Thisse
Sofia Valentino-Boschi
Béatrice & Michel van Keirsbilck
Franck Vauchel
Denis Vauquier
Daniel Vetele
Chantal Vidal Barbier
Michel Weiss
Emy Wilmet
Joelle Zulian
We are pleased to express our warmest thanks to all the patrons who made donations during the eighth fundraising campaign on Dartagnans.fr at the end of 2020. Thanks to them, we can now begin the restoration of the castle chapel, which will preserve the painted decorations and install a drain and a waterproof coating along the buried facades. Thanks again and congratulations!
Patrice Abat
Bernard Abric
Daniel Adalberon
Marie-Françoise Adam
Mathilde Algret
Lucie Allain
Françoise & Alain Allemand-Stiger
François Amiel
Eric Barbot
George & Elizabeth Barclay
Chantal Barriere
Patrice Batlongue-Lespielle
Lucile Batut
Annick Bauchy
Irène et Régis Béjeau
Franck Belan
Aurore Béliard
Eric Bénard
Béatrice Berger
Yann Biancard
Chantal Biannic
Martine Bidault
Christophe Bizard de Champchevrier
Charlotte Bizard – de Lamothe
Laurence Bizard Hamilton
Raphael Bloch
Carla Bochant
François-Xavier et Béatrice Boillot
Agathe Bommart
Lucie Bonpain
Sylvie Bordet-Leclerc
Sébastien Boucher
Jean-Louis Bouffeteau
Antoine Boulant
Valentin Bouquin
Edouard Boussinesq
Robin Boutard
Emilie Breda
Sybille Breil de Pontbriand
Suzanne Brisemur
Vincent Brocard
Thierry Bruneau
Daniel Camelot
Cyril Camus
Daniela Carneiro Fuentes
Jean-Pierre Charpagne
Xavier Charrier
Martin de Charry
Julien Chevrollier
Emeline Chloup
Floriane et Thomas Clerc
Genevieve Cobo
Vincent-Xavier Comtat
Sébastien Crase
Vivian Crettol
Brigitte Daguise
Pauline Daniau
Maryline Darchis
Charles-Edouard et Laure Dard
Sébastien Dartiguelongue
Jean-Marc Debaets
Sylvie Debauve
Francis et Brigitte Decamp
Brigitte Degraeve
Jean-Claude Dejoie
Maria Denervaud
Jean-Luc Deson
Michèle Diallo
Michel Dijoux
Kerstin Driessen
Sabrina Dubois
Gérard Dubray
Olivier Duparc
Dany Dubus
Aymeric et Hortense Duhesme
Jacques Dupont
Juliette Dupré
Christian Erb
Mireille Etavard
Christine et Jacques Euler
Bérénice Fancelli
Frédéric Fardeau
Dominique et Nadège Flabot
Daniel Floquet
Gilbert Fontaine
Clément Fortunet
Adèle Fournier
Josette et Peter Frei
Henriette Gaignard
Marie-Odile Garnier
Antoine Garreau
Arnaud Gay
Charlotte Girault
Jean-Claude Giron
Jerome Godefroy
M et Mme Pierre-Marie Goumet
Romain Goumy-Arcouet
Amandine Guenzi
Gilles Guillaud
Patricia d'Hautefeuille
Christiane Hirtz
Catherine Jabet
Philippe Jacques
Olivier et Catherine de Jaham
Evelyne Labaume
Jean-Bernard Lafarge
M et Mme Hervé de Lafforest
Etienne de Lagarde du Renouveau de Saint Martin
François Lagoutte
Abel-Thierry de La Pastellière
Astrid de La Pastellière
Père Vincent Lautram
Salomé Lelait
Aurore Leroy
Fabienne Lesaffre
Jean-Pascal Levillain
Yoann Libaud
Agathe Lorriot
Pierre et Marie-Aline Maigne
Albane Mainguy
Brigitte Maitre
Valerie Mariette
Marie-Gabrielle Martin-Simon
Mégane Mathon
Isabelle Et Jean Mesnard
Jean-Loic Metayer
Marguerite de Mézerac
Benoît Minot
Jean Montémont
Lise de Montmagner
Colette Moreau
Sophie de Morel
Thomas Morin
Yves Mulsant
Sandy Nimez
Romain et Caroline Nouel
Philippe Nouhaud
Camille Obligis
Anne Marie Ollivier
Marie-Antoinette d'Oysonville
Monique Pagès
Marie-Noëlle Pays
Cécile Philippe
Agnès Philippon
Loic Piet
Jean Pierre Pineau
Bruno Pineda
Jacqueline Pinon
Frédérique Pontarini
Thibault de Pontbriand
Marc Poupin
Marc Presti
Yolande Proust
Eric Provost
Alexandre de Puybaudet
Jeanne-Marie Et Joel Quelen
Katherine Rabik
Catherine Rébillon
Joëlle Recoque
Françoise Remy
Bernard Renaux
Alain Rigaud
Carole Robert-Cagnion
Floriane Rochat
Maëlle Rouablé
Sylvie Rouablé
Beatrice Ruyant
Mauricette Saiveau
Sébastien Sandoz
Roland Sarcy
Anne-Sophie Schweitzer
Yoann Sevestre
Nathalie Simon
Luna Sisa
Jerome Spiral
Michel Stollsteiner
Sylvie Taugourdeau
Blandine Thenot
Alexandra Thibault
Didier Trichet
Troupe 1ère Tours
Louis Paul Untersteller
Sofia Valentino-Boschi
Béatrice et Michel Van Keirsbilck
Antoine Vandroux
Franck Vauchel
Françoise de Vaulgrenant
Denis Vauquier
Daniel Vetele
Michel Weiss
Linda Ziaya
Joelle Zulian
We are pleased to warmly thank all the patrons who contributed with their donations during the seventh participatory sponsorship campaign on Dartagnans.fr at the end of 2019. Thanks to them, we can start the restoration of the castle chapel, by carrying out an architect's study necessary for the first works. Thanks again and congratulations!
Daniel ADALBERON
Annie Paule ALCOVER
Françoise et Alain ALLEMAND-STIGER
Michel AUBERT
George et Elisabeth BARCLAY
Béatrice BARON
Patrice BATLONGUE-LESPIELLE
Pierre BEIGHAU
Eric BENARD
Julianne BESSE
Martine BIDAULT
François-Xavier BOILOT
Abéric BOSCH
Sébastien BOUCHER
Alain BOUFFET
Jean-Louis BOUFFETEAU
Jean-Claude BRANGER
Emile BREDA
Patricia BRULE
Thierry BRUNEAU
Christophe de CALBIAC
Aurélie CARNAC
Hubert de CHAMP de SAINT LEGER
Jean-Pierre CHARPAGNE
Martin de CHARRY
Emeline CHLOUP
Marie-France CLARKE
Rafael CLEMENT
Sébastien CRASE
Brigitte DAGUISE
Pauline DANIAU
Sylvie DEBAUVE
Francis DECAMP
Brigitte DEGRAEVE
Jean-Claude DEJOIE
Romain DELAUME
Jean-Luc DESON
Sabrina DUBOIS
Dany DUBUS
Gérard DUHESME
Alban DU PUY
Mireille ETAVARD
Dominique et Nadège FLABOT
Adèle FOURNIER
Josette et Peter FREI
Jean-Marc GABIZON
Philippe GAUVRIT
Gabriel GERMAIN
Jean-Claude GIRON
Pierre GOUMET
Romain GOUMY-ARCOUET
Didier HERAULT
Jean-François de JERPHANION
Béatrice de LA CHAPELLE
François LAGOUTTE
Astrid de LA PASTELIERE
Abel-Thierry de LA PASTELIERE
Bertrand de LA PASTELIERE
Diane LE POMELLEC
Raymond et Chantal LEDEY
Jean LEROY
Grégoire LEVASSORT
Jean-Pascal LEVILLAIN
Agathe LORRIOT
Brigitte MAITRE
Valérie MARIETTE
Isabelle et Jean MESNARD
Jean-Loic METAYER
Benoît MINOT
Lise MONTMAGNER
Michel MORANCAIS
Nicole MORERA
Yves MULSANT
Romain et Caroline NOUEL
Philippe NOUHAUD
Monique PAGES
Quittrie POMMERET
Régis POMMERET
Frédérique PONTARINI
Samuel POTTIER
Marc POUPIN
Jeanne-Marie QUELEN
Guy RAYNAL
Catherine REBILLON
Bernard RENAUX
Maëlle ROUABLE
Nathalie SIMON
Thaddée et Adeline de SLIZEWICZ
Elisabeth STOLYPINE
Sylvie TAUGOURDEAU
Laurent TOFFANELLO
Didier TRICHET
Sofia VALENTINO-BOSCHI
Béatrice et Michel VAN KEIRSBLICK
Françoise de VAULGRENANT
Denis VAUQUIER
Chantal VIDAL-BARBIER
Michel WEISS
Our heartfelt thanks for our patrons who participated to the 6th campaign launched on Dartagnans.fr during December 2018, making possible the restoration of the last two pannels of the Gallery of the Castles: the one representing Versailles Castle and the one representing the colporteur.
Daniel ADALBERON
Françoise et Alain ALLEMAND-STIGER
Marc AMEIL
Daniel ASSI
Michel AUBERT
Dominique AUNIORD
Nathalie AYUSO
George & Elizabeth BARCLAY
Patrice BATLONGUE-LESPIELLE
Nathalie BAUDET
Eric BENARD
Romain BERTHOME
Yann BIANCARD
Agathe BOMMART
Sébastien BOUCHER
Jean-Louis BOUFFETEAU
Antoine BOULANT
Emilie BREDA
Eloi BRESSAND
Suzanne BRISEMUR
Erwan CABRERA
Fabius CELERIN
Antoine CHALOPIN
Emeline CHLOUP
Nathalie CHLOUP
Raphael CLEMENT
Eric COLLIGNON
Lucie COURBON
Cédric COUROUX-WLOSZCZYNSKI
Sébastien CRASE
Brigitte DAGUISE
Pauline DANIAU
Christophe de BEAUVILLE
Martin de CHARRY
Philippe et Marie-Hélène de COUET
Olivier de JAHAM
Jean François de JERPHANION
Astrid de la PASTELLIERE
Abel-Thierry de la PASTELLIERE
Bertrand de la PASTELLIERE
Sybille de PONTBRIAND
Alexandre de PUYBAUDET
Françoise de VAULGRENANT
Jean-Marc DEBAETS
Christian et Sylvie DEBAUVE
Annie DEBORDE
Brigitte DEGRAEVE
Emilie DESODT
Geoffroy d'HEROUVILLE
Didier TRICHET
Régis d'OLEON
Henri d'OYSONVILLE
David DRUSSE
Yann du PLESSIX
Cédric ESTIGNARD
Bérénice FANCELLI
Dominique et Nadège FLABOT
Michel FLEURY
Peter et Josette FREI
David FUARD
Marie-Odile GARNIER
Philippe GAUVRIT
Arnaud GAY
Jérôme GODEFROY
Marie GOFFIN
Pierre GOUMET
Valérie HAMOUCHE COUTURIER
Christiane HIRTZ
Guillaume JABLONKA
Sandrine JANSSOONE
Richard JOLY
Yannick KERHERVE
David KOEGLER
François LAGOUTTE
Philippe et Sabine LECONTE
Dominique LEHERRE
Jean LEROY
Jean-Pascal LEVILLAIN
Sandrine LOREA
Brigitte MAITRE
Ariane MARES
Valérie MARIETTE
Florent MENUT
Fréderic MERGER
Isabelle et Jean MESNARD
Christian METAIS
Jean-Loïc METAYER
Sébastien MONTMARTIN
Michel MORANÇAIS
Nicole MORERA
Martine MOUSSIER
Yves MULSANT
Philippe MURGUET
Romain et Caroline NOUEL
Monique PAGES
Jhansi PAPUDESI
Marie-Laure PEPIN
Cécile PHILIPPE
Hugues et Quittrie POMMERET
Frédérique PONTARINI
Jacques POUTARD
Fernand PUETZ
Sylvain RENAUD
Bernard RENAUX
Sylvie ROUABLE
Maëlle ROUABLE
Mathieu ROUSSEAU
Noé ROYER
Sylvie SEVERAC
Nathalie SIMON
Marwan SLEIMAN
Alain SLIMANE-TALEB
Sylvie TAUGOURDEAU
Théophile THIBERGE
Franck TUFFEREAU
Sofia VALENTINO-BOSCHI
Béatrice et Michel VAN KEIRSBILCK
Denis VAUQUIER
Jean VIAL
Marine VOISIN
Jacques WANNESSON
Michel WEISS
Akemi YOTSUMOTO
Our heartfelt thanks for our 2017 patrons who participated to the campaign launched on Dartagnans.fr from Octber to December 2017, making possible the restoration of two pannels of the Gallery of Castles: the one representing Chambord Castle and the one representing a garden realised in trompe-l'oeil style.
Marie-Françoise ADAM
Annie-Paule ALCOVER
Annick ALLEGRET
Françoise & Alain ALLEMAND-STIGER
Michel AUBERT
Dominique AUNIORD
George & Elizabeth BARCLAY
James BARDGETT
Patrice BATLONGUE-LESPIELLE
Angela BAZIGOS
Thierry BEAUPIED
Marina BECAN
Claude BENEZET
Aditya BHATNAGAR
Monique BOGARD
Thierry BONNIGAL
Sébastien BOUCHER
Jean-Louis BOUFFETEAU
Bénédicte BOULET
Pascale BOYER
Daniel BREDA
Emilie BREDA
Thierry BRUNEAU
Francis & Véronique CAUWEL
Alain CHARBONNIER
Raphaël CLEMENT
Renaud COLLET FENETRIER
Eric COLLIGNON
Sébastien CRASE
Brigitte DAGUISE
Christophe de CALBIAC
Philippe & Marie-Hélène de COUET
Josette et Peter FREI
Jean François & Laure de JERPHANION
Bertrand de la PASTELLIERE
Lise de MONTMAGNER
Sybille de PONTBRIAND
Christian & Sylvie DEBAUVE
Annie DEBORDE
Francis DECAMP
Romain DELAUME
Thibaut DEMANDRE
Olivier DESCAMPS
Jean-Luc DESON
Ludovic DETRAZ
Bertrand DEVILLE
Severine DJAIZ
Régis & Sybille d'OLEON
Dominique & Nadège FLABOT
Yann du PLESSIX
Nathalène DUBRAY
Gérard DUBRAY
Scotty DUCHAMP
Olivier DUPARC
Paul DUPUIS
Nicolas DUVAL
Thierry FAUVEL
Gilbert & Denise FONTAINE
Peter & Josette FREI
David FUARD
Paul GLASSER
Pierre & Jacqueline GOUMET
Alain GRIVEAU
Philippe GUILBERT
Valérie HAMOUCHE COUTURIER
Jasmina HANDLOSER
Danièle HAZET
Didier HERAULT
Christiane HIRTZ
Jean-Michel HOTTON
Jean-François JALLADE
Camarao JOAO
Odile JULIEN-LAFERRIERE
Yannick KERHERVE
Dominique LAFFAYE
François LAGOUTTE
Michel LEBEL
Philippe & Sabine LECONTE
Marie-Claire LEGRUS
Fabien LEVY
Dany LITT
Pierre MAIGNE
Brigitte MAITRE
Jean-Paul MALAGANNE
Eric MALBRUNOT
Valerie MARIETTE
Nicolas MARTIGNY
Thomas MEERMAN
Frederic MERGER
Isabelle & Jean MESNARD
Benoît MINOT
Ron MINTZ
Audrey MOUQUET
Stéphane MOURE
Yves MULSANT
Romain & Caroline NOUEL
Philippe NOUHAUD
Guillaume PARPAN
Jean Marie PAYNJON
Cécile PHILIPPE
Loïc PIET
Sonia PITARD
Hugues & Quittrie POMMERET
Marc POUPIN
Jacques POUTARD
Fernand PUETZ
Gilles RAVRY
Guy RAYNAL
Bernard RENAUX
Maëlle ROUABLE
Maeva ROUABLE
Jean-Louis ROUX
Marylène RUELLE
Leonora SIGNIFREDI
Nathalie SIMON
Jane SINCLAIR
Alain SLIMANE-TALEB
Johann SMETTE
Carloine & Hervé SOINNEAU
Pierre-Yves STAEBLER
Erwan TALBI
Sylvie TAUGOURDEAU
Alexandra THIBAULT
Herien TJABBES
Philippe TRAN
Béatrice & Michel van KEIRSBILCK
Franck VAUCHEL
Denis VAUQUIER
Calixte WAGNER
Michel WEISS
Justin WESCOMBE
Donna WILSON
We want to thank profusely all the sponsors who participated in the MyMajorCompany crowdfunding campaign, from July through December 2013.
Véronique Altmann
Philippe Auniord
Pierre Baldino
George Barclay
Alix Beaufrère
Christophe Becker
Pierre Beighau
David Benello
Louis Bert
Aude de Bertier
Arnaud et Ingrid de Bertier
Laurent et Odile Bisschop
Jean-François Boisdet
Marie-Edith Bonneterre
Benoît Boulet
Laetitia de la Boussinière – bijoux
Claudine Broch
Françoise Brudieux
Géraldine Bruneau
Quitterie Budeuse
Laëtitia et Frédéric Cacitti-Donigian
Calixte Huggheins
Camillo Candia
Aurélie Carnac
Francis Cauwel
Ruben Centelles
Jean-Pierre Charpagne
Mélanie Chavent
Philippe Christophe
Agnès Cosson
Christian Debauve
Annie Deborde
Jean-Claude Dejoie
Philippe Demigné
Albert Demory
Isabelle Dieuzy-Labaye
Régis d'Indy
Emmanuel et Delphine Dubois
Dany Dubus
Caroline Duhesme
Gérard et Alix Duhesme
Marie-France Dupontreve
Jean-Cédric Durantin
Joseph Duros
Domitille Eblé
Laurent et Camille Emelina
Sébastien Fleureau
Guillemette François
Guido Frisiani
Nicolò Galante
Jacqueline Gasnier
Matthieu Gauthier
Mariella Gelmetti
Gabriel Germain
Romain Girard
Pierre-Marie Goumet
Valérie Guibert
Valérie Hamouche Couturier
Catherine Helin-Delort
Christiane Hirtz
François Hureau
Olivier de Jaham
Nancy Janin
Jean-François de Jerphanion
Yannick Kerherve
Nicolas Laborde
François Lagoutte
Brian Lance
Serge Laurent
Christian Le Flem
Jean-Paul Le Marchand
Diane Le Pomellec
Eric Lehmann
Murielle Lemoine
Sébastien Leriche
Brigitte Maître
Claude Jean Martin Isnard
Mohand Mellikeuche
Frédéric Merger
Thierry Minet
Emilien Mondon
Anne et Xavier de Moulins
Matthieu Mouradian
Hervé et Marie-Christine Multon
Vahid Navid
Bruno de Nazelle
Patrick Niec
Monique Pagès
Astrid de la Pastellière
Jean-Fabien Periaca
Johanna Peuch
Sylvie Pillias
Michel Plagne
Julie Platier
Christophe Platier
Sybille de Pontbriand
Bertrand de Quercize
Henry Raine
Bernard Renaux
Rolande Rey
Laurent Rondreux
François Rosset
Dominique de Russé
Jocelyne Savel
Marie-François de Selancy
Patrick Serrafero
Anne-Elisabeth de Servigny
Alain Slimane-Taleb
Martine Sodaify
Régine et Damien – Sté FranceWeek-End
Aurélien Stévenin
Nadine Talon
Nathalie Taureau
Joris Tereygeol
Ingrid Thelot
Karine Topalian
Jérôme Trégarot
Béatrice Van Keirsbilck
Cathia Villa
Michel Weiss
Pino Erich Zünd
© Château de Gizeux 37340 Gizeux